Sunset Park Diner
889 5th Ave, Brooklyn, NY 11232
Order now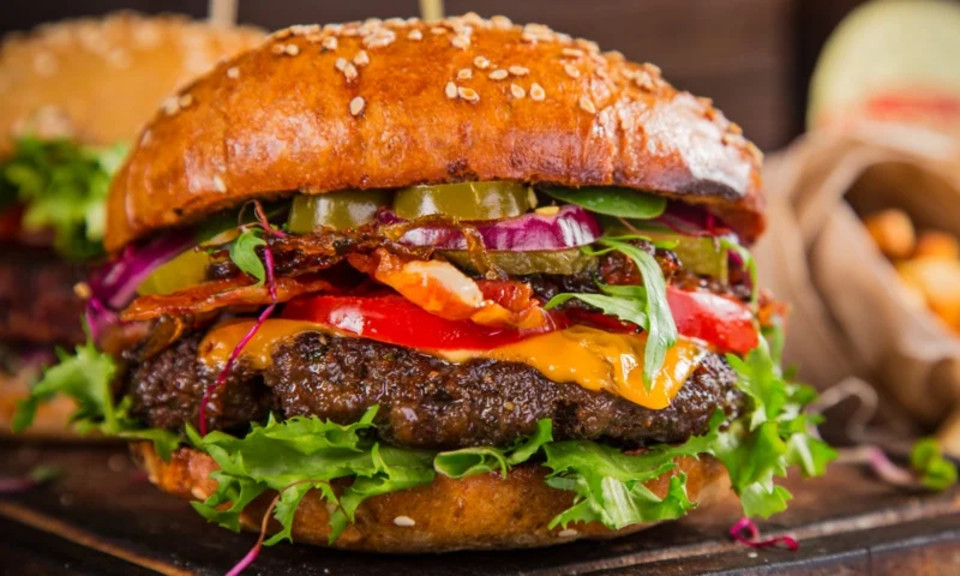 Sean
Hi - this is Octavia (fiance of Sean), of the one-star review of 6 days ago. THAT REVIEW WAS POSTED TO THE WRONG RESTAURANT. That review was meant for Sunset Park BAGELS, not Sunset Park DINER. Sunset Park DINER is AMAZING and our favorite restaurant to order from. They put coffee ice cubes in the iced coffee! They give free donuts! Their tacos rule! Please ignore the previous review by Octavia - I've contacted Grubhub to ask it be taken down!
Hend
Seriously love this place. When you order late, you get free doughnuts! Super nice and friendly and the food is really good. I called them to edit my GrubHub order and the guy changed things around on the menu for me with no issue. Great experience every single time, and I've ordered a lot from there. I know I sound like some kind of publicist but there are a lot of crappy places around here and the good ones are rare gems.
colin
asked for a burger with no cole slaw, lettuce or tomatoes, and not only did they get it right but they must have seen the order history and thrown in extra pickles without me asking, since my girlfriend always asks for them when she puts the order in. 5 stars for going the extra mile! it's the little things that count, in my book. The fries were also very crispy, which is hard to find in delivery form.
Melanie
Fastest delivery ever. From order to door in 30 minutes and I live no where near Sunset Park. The food arrived hot and delicious. The omelet was super cheesy and the multi grain toast was thick and buttered well. The munchie fries were the bomb! The ranch dressing was super garlicky and the best ranch I've ever had... seriously! I will definitely order again and request extra ranch!
Christine
food was perfect excellent!!!! flavorful & hot and yummylicious!!!!! everyone at work is very pleased they loved it.. not one complaint here.. Thank you. big shout out to the cook excellent cooking perfect. just let me tell you about my order -> brisket of beef & broccoli was perfectly tender, juicy & flavorful just to die for.... thank you again.
Steven
I have to start by saying I never ever write a review . . . good or bad. If I have a bad experience Ill give it the crappy rating it deserves but I never take the time to actually write one of these. I grew up in the area, so The Diner was always around, but this underrated, understated gem has never once disappointed me. Most diners and coffee shops in the area should be saved for nights when youre intoxicated just enough to not care how bad the food is . . . Sunset Park Diner is the complete opposite of that experience. Everything is good . . . everything. I order on average 3-5 times a week and try not to order the same thing twice in that span of time. The omelettes can feed 2 people. I smoked a bunch of . . . one night last week and ordered meatloaf. It was insane how good it was. The portions were huge, the side of broccoli was crisp and fresh. The mashed potatoes were perfect, the gravy was on point, it came with soup. I was amazed how good it was. Ive had it twice since. My new favorite has to be the tacos (two tacos come in an order). Now I have to order two portions at a time like a fat bastard because I would eat the first two tacos and then get depressed I didnt have more. Theres a taco truck parked across the street from the diner and the diners tacos blow the taco-trucks out of the water. The other day the Soup du Jour was Split Pea . . . I havent had pea soup that good in years. This place is phenomenal. I can say with complete sincerity that I havent ever had a disappointing dish come out of here. The staff is pleasant and helpful even at 3 or 4 in the morning. If you havent tried this place, you should. Youll be hooked
Stu
First, ordering breakfast at 7:30 PM is my definition of AWESOME! I just got out to Brooklyn a few days ago from California, had to shack up at a hotel down on 49th, and I was simply looking for a decent meal. I ran across this Diner and the reviews don't lie! THIS PLACE IS AMAZING!!! I had the meat lovers omelette with wheat toast delivered to my hotel. The price was great, but the food...... was awesome. Anyone who can cook and deliver a hot breakfast in high 30 degree weather is more than OK in my book! I highly recommend this place, definitely will be ordering food from there again :)
John
My favorite diner in brooklyn. They take care of everyone, and their food is delicious no matter when you order it. Spinach salad, mozzarella sticks, curly fries, wings, any app sampler, matzoh ball and french onion soups, any grilled chicken dish, panini, breakfast sandwich or platter, the chicken parm and more is one list of many that doesn't even do this place justice until you make your own choice based on whatever you're craving. whether in need of a meal or munchies, hit em up and don't forget to get a donut. or three.
Alex
I've only recently discovered that this place existed, but I'm cursing myself for not doing it earlier: this place is great! As for reviewing the place itself, I've never been, but their take-out service is nothing but the best. Delivery is quick, service is friendly, and the food is delicious! Out of all of the diner food I've ever had, I could easily say that the food is amongst the top five, for sure. You can really tell that the chef/cook knows their way around diner food.
Susan
Delivery guys can make all the difference. A bad one can ruin your appetite. A good one can whet it. The delivery guy who usually brings my food from the Sunset Park Diner is one of my favorites (& I meet quite a few, as I rarely cook). He's a pleasure to see late at night when I'm tired, in pain, or have just had a rough day.
Oh, and yes the food is very good.
About us
24 Hours, American, Breakfast, Hamburgers, Late Night, Lunch Specials, Pasta, Sandwiches, Wraps
Today

Delivery: 12:00 AM - 12:00 AM

Takeout: 12:00 AM - 12:00 AM

Delivery

Monday:

12:00 AM - 12:00 AM

Tuesday:

12:00 AM - 12:00 AM

Wednesday:

12:00 AM - 12:00 AM

Thursday:

12:00 AM - 12:00 AM

Friday:

12:00 AM - 12:00 AM

Saturday:

12:00 AM - 12:00 AM

Sunday:

12:00 AM - 12:00 AM

Takeout

Monday:

12:00 AM - 12:00 AM

Tuesday:

12:00 AM - 12:00 AM

Wednesday:

12:00 AM - 12:00 AM

Thursday:

12:00 AM - 12:00 AM

Friday:

12:00 AM - 12:00 AM

Saturday:

12:00 AM - 12:00 AM

Sunday:

12:00 AM - 12:00 AM